Disability Confident Committed
15th May 2019
SEA are very happy to announce that we are registered as a Disability Confident employer!
What is Disability Confident?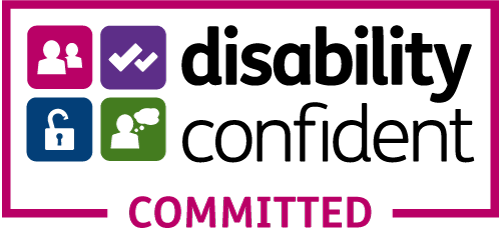 Disability Confident is a Government Scheme, designed to help businesses recruit and retain disabled people and people with health conditions. Being Disability Confident can help you discover someone your business just can't do without.
7.6 million working age people in the UK have a disability, we wouldn't want to loose out on all that talent!
SEA have committed to:
Ensure our recruitment process is inclusive and accessible
Communicating and promoting vacancies
Offering an interview to disabled people
Anticipating and providing reasonable adjustments as required
Supporting any existing employee who acquires a disability or long term health condition, enabling them to stay in work
At least one activity that will make a difference for disabled people
At SEA we pride ourselves on being an inclusive employer, we not only want to make adjustments but want to anticipate them before individuals even apply for our job roles. Finally, we want to work with the scheme to help change attitudes for the better and reap the benefits of  an inclusive recruitment practice.
Jobs at SEA
We provide care for deaf clients, therefore our job roles include domiciliary personal care, outreach and support services. All our staff need BSL skills, so we highly encourage deaf applicants. SEA is based across the North West and the South East. We are also looking to expand throughout the UK.