Working in Health and Social Care – Everyday is different
19th June 2019
Shortage of staff in Health and Social Care
As we live in an ageing population, the numbers of people aged 65 and over needing care is rising. It is predicted by 2035 the UK will need an additional 650,000 workers.
Minister of State for Care, Caroline Dinenage said, "There is huge demand for more care professionals who work incredibly hard to look after the most vulnerable people in our society. We must spread the word that careers in adult social care can be rewarding, varied and worthwhile. Care is a vocation where you can transform people's lives and every day is different to the next."
'Everyday is different'
In adult social care, no two days are the same. It is commonly talked about, how rewarding a career in caring is. Every day, you're helping someone in need and making their lives that little bit easier. Each day will be different, making it a flexible and interesting job role.
SEA Staff
The government are currently running a campaign, "everyday is different in social care." So, one of the managers at SEA, Andrea, has answered some questions about her experience in Social Care.
"I have worked for SEA for over 5 years, I work with clients who are deaf with additional needs. Over the years I have been proud of the clients who I support, as they have achieved their own goals to live as independently as they can. I work closely with a client who has recently been ill, we both went away for a girlie day. The opportunity to share this day with the client was wonderful. We had our nails, hair and makeup done."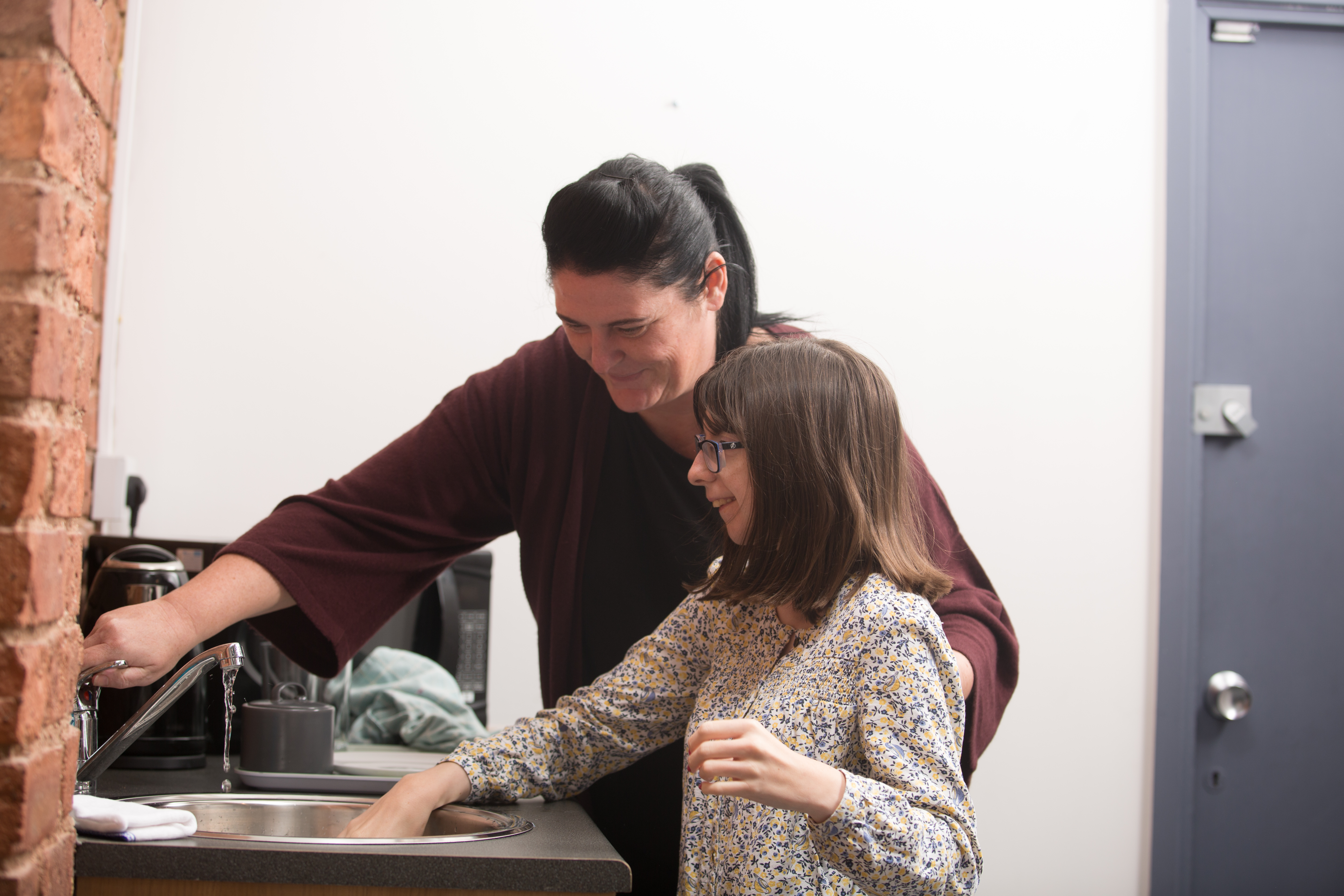 How did you begin your career in care work? I started sign language in 2007, when I passed my NVQ Level 3 BSL I went to work in a forensic mental health hospital.
What's the best part of your job? The best part of my job is knowing I have supported clients to achieve their goals and to live as independently as they can.
What's the most challenging part of your job? I found this question difficult to answer because I don't find any aspects of my job challenging.
What would you say to others interested in a career in adult social care? Adult care is not for everyone but I would not change my job. I work for a unique company who provide a service for deaf people. I find my job very rewarding, furthermore, I love supporting clients and making sure they are safe, accessing the community and building their independence skills.
Working in Social Care
SEA provide support for people who are deaf with additional needs. We work with both adults and children across the UK. All support workers must have BSL skills. Find out more about Working for SEA.